There are 4 different ways to place shipping orders, Single (Order Entry), Multiple (Batch Import by Excel), API, Store Connection (Shopify). Choose whichever method that best suits your purposes. 
Not sure which? Here are a few tips:
1.  Order Entry: less than 10 orders per day
2.  Order Import: less than 100 orders per day
3.  API: API integration available if you have your own IT system
4.  Store Connection: we are connected to the Shopify API, allowing order data to be synced back from the store
Click "Order Entry" on the left navigation panel

Fill in all the required fields
1.  Shipper Info: your information will be filled in automatically. This can be edited under "Personal" Info if needed
2.  Consignee Info: there may be a zip code/city validation check for different services, please refer to the ZIP Code list to ensure the data entered is accurate
Package Info
1.  Service Code: our shipping service code to different countries
2.  Shipment Item: press the "AddItem" button to input order details such as product name, price… etc.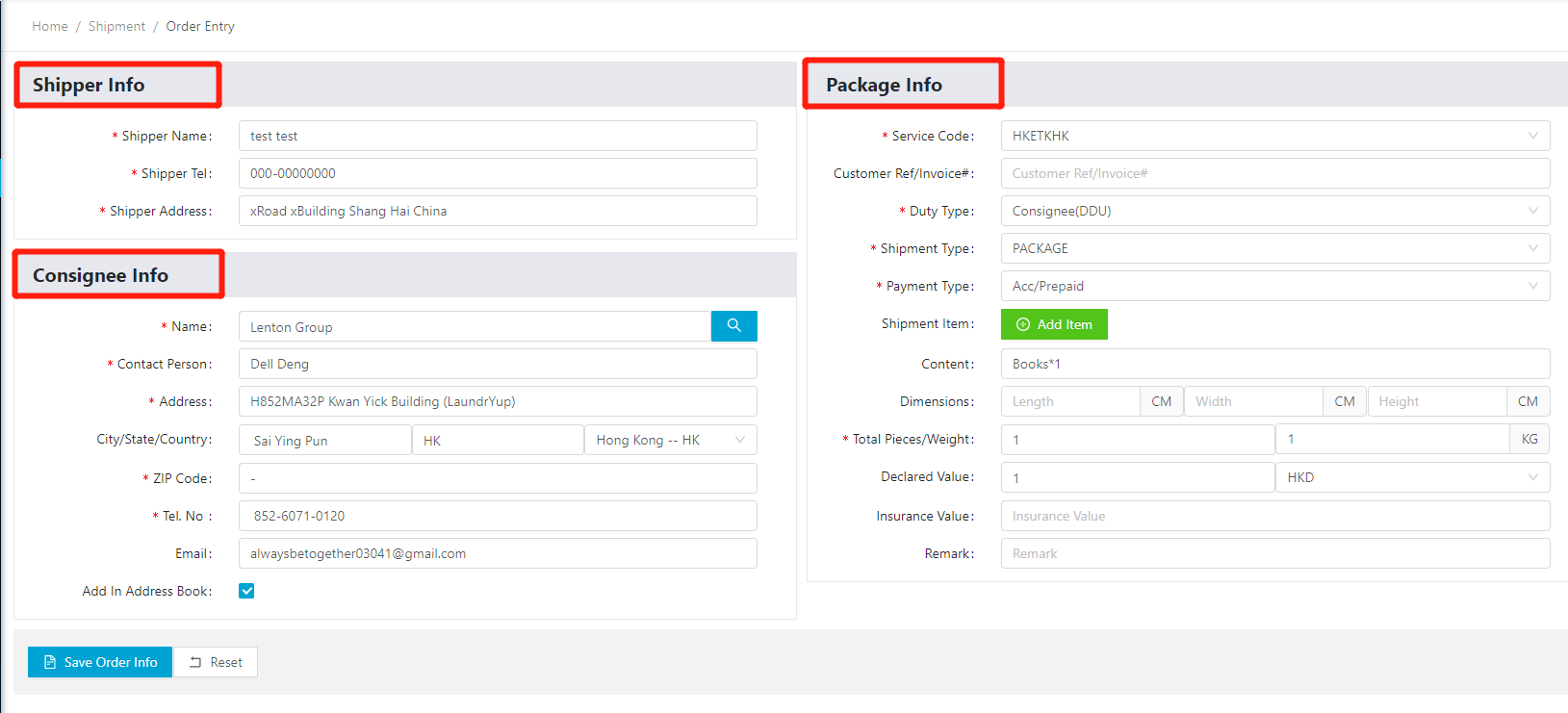 Save your orders
The order will be displayed in your order list after it is successfully saved. You will then receive an email notification confirming that the order has been placed.
1.  Order Number: can be used as end-to-end tracking number. Trackable on Hub-Ez and Hub-Ez Tracking site 
2.  Print Label: shipping label for delivery
3.  Print Invoice: shipping invoice for customs clearance